HANSA's private office suites, designed for teams of eight to 21+, feature a large, open workspace as well as private offices and a meeting room.  Photography / Matt Digati
The pandemic has changed how and where people work, and the results look to be long-term.
A 2021 Becker Friedman Institute survey of 30,000 workers concludes that after the pandemic, around 20 percent of workdays will be spent at home, and offices will only need around 80 percent of their pre-pandemic capacity.
Already, companies are reconsidering what the modern office will look like, both in terms of space and how many employees will be there at any given time. And it's not just tech firms. In June, JPMorgan Chase CEO Jamie Dimon said the company will permanently pursue a mix of in-office and remote work, reducing its real estate needs by 40 percent.
In Buffalo, coworking spaces like HANSA are hearing from companies who are also rethinking the way they do business.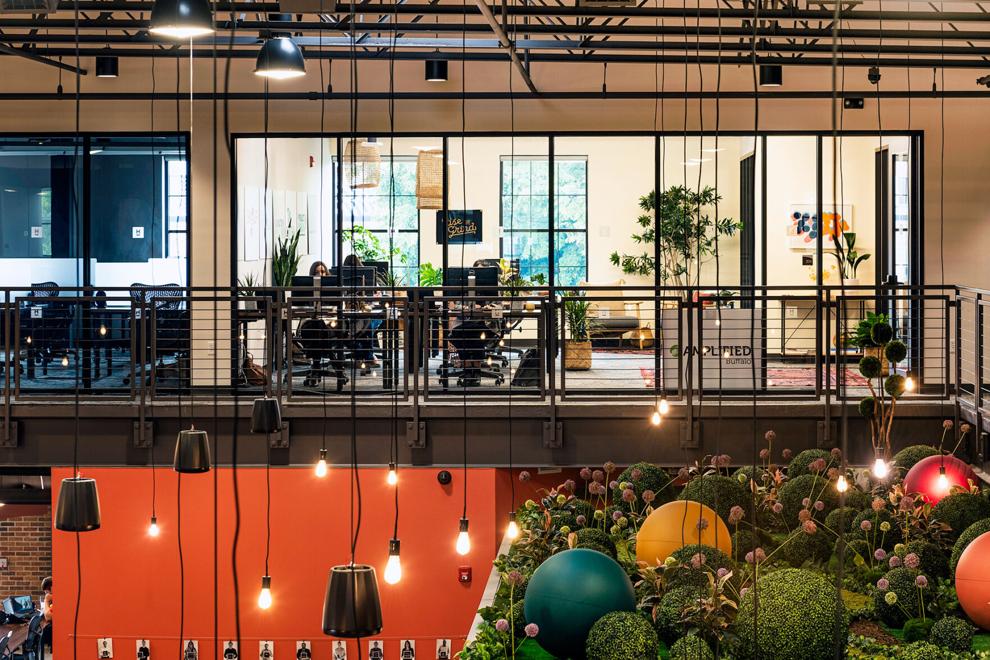 "We're meeting with firms who may not need as much space as they used to," said HANSA President and Co-Founder Carl Montante, Jr. "Some companies have permanently embraced a mix of work-from-home and in-office employee schedules, and they're reevaluating their needs."
As the pandemic's effects continue to ebb and flow, those needs aren't necessarily clear-cut. While companies consider their long-term options, HANSA gives them a supportive place to land, with fully furnished, turnkey office suites that house up to 21 people and require no long-term commitment – although companies are welcome to stay as long as they like. Employees can show up with their computers, plug in and work.
Suites include a mix of private offices, a designated meeting room and a large, open workspace with distinct workstations. Workspace also includes high-speed broadband.
The building itself is loaded with amenities that make working there even more appealing. A community kitchen with free coffee, tea and snacks is a great place to network with other HANSA members. State-of-the-art meeting space boosts easy collaboration for breakout teams, client meetings or events. On-site business seminars, wellness activities and happy hours create a distinct sense of community.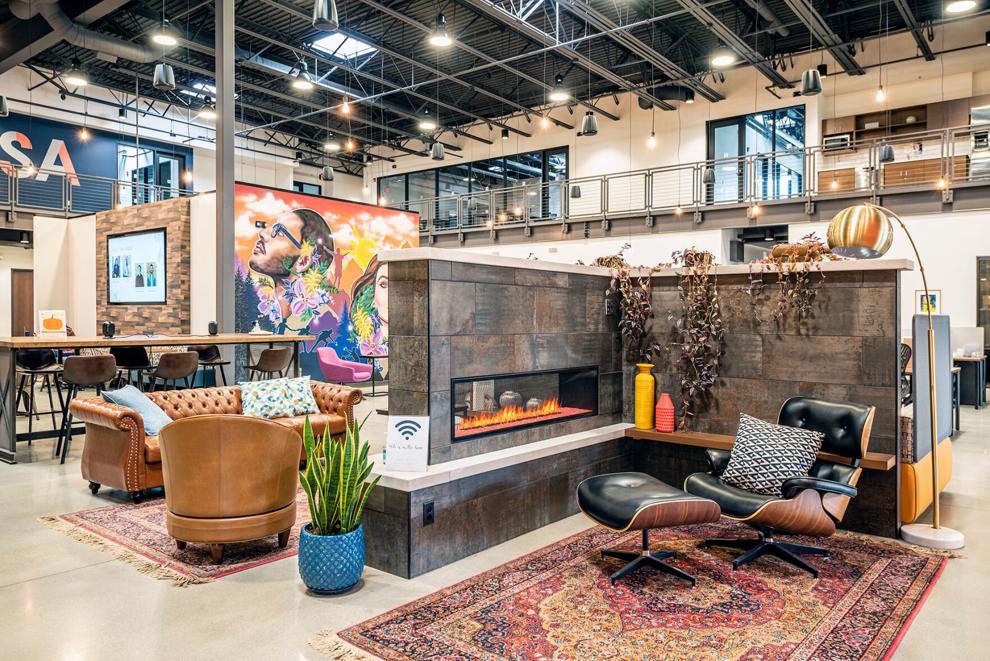 All members can access HANSA's 5,000 square feet of shared amenity space. The facility is also accessible 24 hours a day, seven days a week to accommodate deadlines, night owls, and time zone issues.
"They've thought of everything, from a dedicated mother's room to a podcast studio to soundproof phone booths," said HANSA member Gwen Mysiak, Executive Director of P.U.N.T. Pediatric Cancer Collaborative. "As a nonprofit working to maximize resources and reach, we are proud to host guests in the state-of-the-art meeting rooms and be part of a network that supports and roots for one another."
HANSA's team suites are also fully customizable – members can rearrange workstations and personalize their suite's look and feel with paint, décor and more. The building's many growth options also give companies the ability to change or adapt their needs quickly.
"Nothing is certain anymore," said Montante. "We're here to flex with companies in any way they need."
For additional information and to Book A Tour of HANSA, contact:
716-271-3900
hello@hansaworkspace.com
www.hansaworkspace.com